Tips to Eliminate Unruly Staff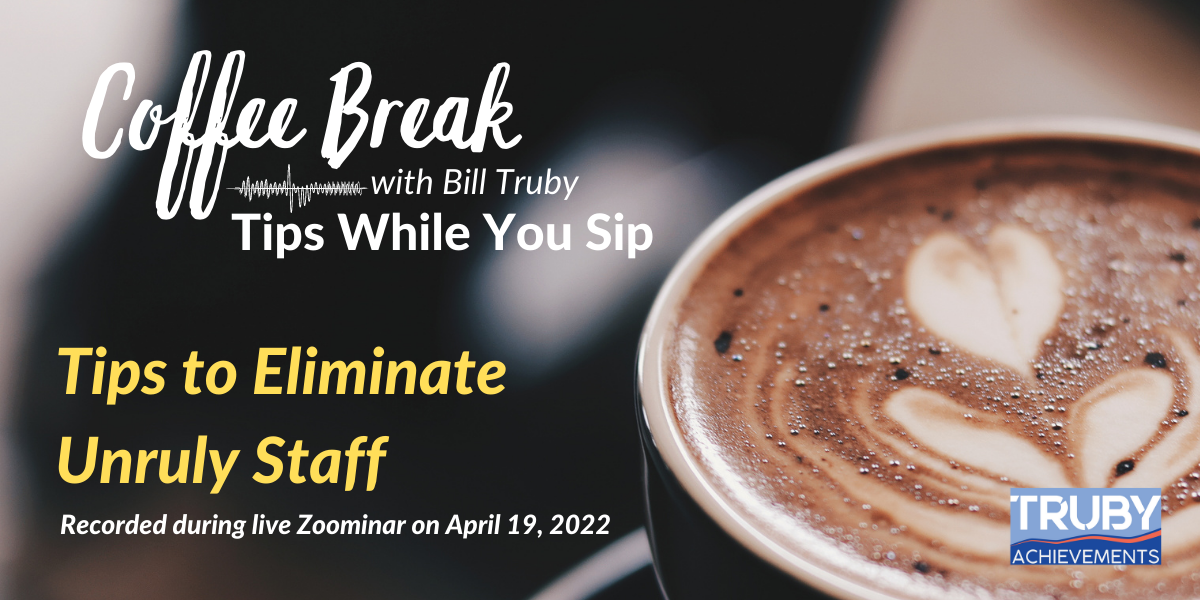 ---
Content and recording from the "Tips While You Sip – Coffee Break with Bill Truby" event on April 19, 2022
Take-Away Tips
Three-Step Process to Eliminate Unruly Staff:
Own it and reboot the situation.
Create an agreement.
Follow through on the positive or negative.
Details about these steps, plus 2 important foundational truths, are included in the recording.
About Tips While You Sip – Coffee Breaks with Bill Truby
At least once a month, Bill Truby, Founder and CEO of Truby Achievements, Inc., hosts coffee breaks to share quick and easy-to-implement tips to help you lead your business, team, or department. We know you're busy so Bill delivers the content in 15 minutes or less. And, we promise to start precisely on time! Live attendees have the option to stay longer to ask questions.
Existing Truby Achievement Members and friends on our email list will automatically receive email invitations to join future Coffee Breaks. If you don't receive communication from Truby Achievements, sign up below.
---
Bill Truby
Founder and President of Truby Achievements