(PAST EVENT) Live Leadership Training: Leadership, Communication and Personality Clashes
---
An exclusive event for Midwest GeoSciences Group guests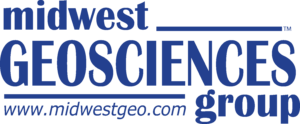 Join Truby Achievements and Midwest GeoSciences Group in March for an exclusive webinar to learn about how communication and personality clashes impact leadership.
Date: Tuesday, March 23, 2021 at 1 pm CST (NOTE THE CST TIMEZONE)
Hosted By: Dan Kelleher, Midwest GeoSciences Group
Presented By: Bill & Joann Truby, founders of Truby Achievements, Inc.
Duration: 60 minutes
---
LIVE TRAINING DESCRIPTION
EVERY leader needs to have excellent communication skills. However, few leaders understand the most powerful component of the communication processes – personality connections OR clashes.
We've all been exposed to some kind of teaching about temperaments or personality types (Myers-Briggs, DISC, Color-Dots, etc.) but a disappointingly FEW leaders know what to do with this information. One participant from this Truby Training said, "After years of exposure to this content, now I FINALLY know what to do with it. Bill's training helped me with my interactions at work AND at home!"
This training will teach you:
Rapport skills – how to get along with anyone
How to avoid personality clashes
The tools to deal with "difficult" people
YOUR responsibility as a leader to make this all work!
Your attendance ensures you receive a one-page guide that is invaluable in discerning the personality types of those around you, it reveals what your perspective and temperament is, AND it shows you what to do to connect with anyone you lead or interact with.
Truby Achievements specializes in creating confident, respected leaders who never have the fear of wondering what to do. THIS training is one of their foundational tools. It is the critical component necessary to implement every other leadership skill.
---
[Past Event – No Longer Open for Registration]
---
What do our attendees think of the trainings?
I recently attended Bill Truby's leadership training on how to conduct a Defrag/Reboot Meeting. In one short hour, Bill shared his compelling leadership wisdom and insights on how to launch a powerful team restart that includes a sure-fire approach to reestablishing yourself as the unquestionable leader.
He also shared the concept of creating agreements with team members as a calibration point for accountability. This was a new concept to me and I will use it going forward.
I walked away with numerous tools I will implement when I return to my office next week. I highly recommend this training!
-Marci Huberty, Senior Communications Consultant, Allianz
---
Tanya Quinn
COO, Truby Achievements