(PAST EVENT) Live Leadership Training: How to LEVERage Your Leadership
---
An exclusive event for Midwest GeoSciences Group guests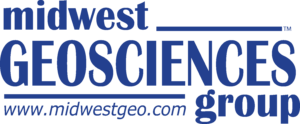 Join Truby Achievements and Midwest GeoSciences Group in February for an exclusive webinar to learn how to build a high-performing, highly-accountable team.
Date: Tuesday, February 23, 2021 at 1 pm CST (NOTE THE CST TIMEZONE)
Hosted By: Dan Kelleher, Midwest GeoSciences Group
Presented By: Bill & Joann Truby, founders of Truby Achievements, Inc.
Duration: 60 minutes
---
LIVE TRAINING DESCRIPTION
In the 1300's, the French coined a word "levier" – the origin of "lever." A lever is a simple machine that amplifies input force to a realize a greater output force, allowing an "impossible" weight to be lifted effortlessly.
Leaders can feel a ton of weight if they don't know what to do. And the reason they don't know is not because they are inadequate people, it's simply because they have never been trained in leadership skills. The weight of this problem is a tremendous burden for many, and even can crush some people to the point they leave the leadership role.
Why is this the case?
Often a person is in a leadership role because, previously, they were good technicians, clinicians, or hard working laborers…then promoted. They soon learned; the skills needed to lead and manage people and process are quite different from the day-to-day work they were used to. These leaders are often frustrated, stressed, even a bit insecure – not knowing what to do when difficult situations arise.
Is this you? Wish there was an easier way? We have the solution!
In this Zoominar, we'll show you the basics in how to implement tools and techniques that LEVERage your leadership. You'll learn 8 simple tools that, with a little bit of effort, translate into massive benefit. You will learn the basics of how to build a high-performing team, virtually eliminate "people problems," and create motivation and movement in your team.
---
What do our attendees think of the trainings?
I recently attended Bill Truby's leadership training on how to conduct a Defrag/Reboot Meeting. In one short hour, Bill shared his compelling leadership wisdom and insights on how to launch a powerful team restart that includes a sure-fire approach to reestablishing yourself as the unquestionable leader.
He also shared the concept of creating agreements with team members as a calibration point for accountability. This was a new concept to me and I will use it going forward.
I walked away with numerous tools I will implement when I return to my office next week. I highly recommend this training!
-Marci Huberty, Senior Communications Consultant, Allianz
---
Tanya Quinn
COO, Truby Achievements