(PAST EVENT) Live Leadership Training: Challenge Your Project Management Systems – There may be a better way!
---
An exclusive event for Midwest GeoSciences Group guests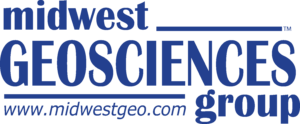 Join Truby Achievements and Midwest GeoSciences Group in May for an exclusive webinar to consider your Project Management Systems.
Learn why your "normal" processes may be an inefficient "habit" and what to do about it.
Date: Tuesday, May 18, 2021 at 1 pm CST (NOTE THE CST TIMEZONE)
Hosted By: Dan Kelleher, Midwest GeoSciences Group
Presented By: Bill Truby, President and CEO Truby Achievements – plus the Truby Achievements Team
Duration: 60 minutes
---
LIVE TRAINING DESCRIPTION
From starting your car, to taking a shower, to conducting a business meeting, to project management – you have a process for doing so. But is it the best process? Where did you learn how to it? Is there a better way that will relieve tension, frustration and incredible inefficiency?
Yes! Probably? Possibly! Most of the time…
Most of the time we do what we do…because we've done it before. Somewhere, somehow, we learned the process for "X" and we continue to perpetuate it. Not because we are sold on that process, or are even conscious of the process, but because we are human. Yesterday's learning (even if it was by default and not design) becomes todays practice, and tomorrow's habit.
This Zoominar focuses on this normal, human approach to process. Our experience proves that most leaders, teams and companies continue doing what they have always done because, "…that's the way we do it around here!" Yet, when we've taught them a new way of evaluating their processes, defining what systems need to be in place, and a way to design "efficiency systems," there is always a pop in smoother operations, plus increased morale, productivity, and profitability.
In this Zoominar you will learn:
The difference between a policy, procedure, and process
The importance and effect of efficiency systems
How "systems" fits into the Truby Management System
How to define, design and deploy systems tailored for your team and company
---
REGISTATION HAS BEEN CLOSED.
---
What do our attendees think of the trainings?
I recently attended Bill Truby's leadership training on how to conduct a Defrag/Reboot Meeting. In one short hour, Bill shared his compelling leadership wisdom and insights on how to launch a powerful team restart that includes a sure-fire approach to reestablishing yourself as the unquestionable leader.
He also shared the concept of creating agreements with team members as a calibration point for accountability. This was a new concept to me and I will use it going forward.
I walked away with numerous tools I will implement when I return to my office next week. I highly recommend this training!
-Marci Huberty, Senior Communications Consultant, Allianz
---
Tanya Quinn
COO, Truby Achievements