Leadership Assessment
Whether you consider yourself a leader or manager, there are 7 key skills that can help you be successful. We call these "leadership" skills because the mindset is more about leading the people, than managing the process.
What do I do with my results?
Contact us to learn more how the Truby Management System can help.
---
Get in Touch
Start the Leadership Assessment
(*turn your device horizontal for best mobile use)
There are 7 key skills that every leader should possess. If you want to assess yourself as a leader, fill out the assessment based on what YOU think of your leadership skills.
You can also fill out the assessment on how you think that your STAFF would rate you. The comparison can be very enlightening. (See our Leadership Evaluation for more guidance on this - available for purchase).
About This Free Assessment
Leadership skills are the key to an organization's success! Further, there is a direct correlation between the skills and abilities of a leader and the engagement, even the contribution, of staff. This assessment is designed to give an indication of the effectiveness of someone's leadership skills.
This leadership assessment tool measures your effectiveness at being a leader.
However, if YOU take it, the results might be skewed by your biases. One of the most useful ways to use this assessment is to take it yourself, as the leader, then have others take the assessment answering the questions based on how they view you. Comparing the two results is, quite often, very interesting and can help you improve your leadership effectiveness.
A workbook with instructions and worksheets for using this assessment with your team as a Leadership Evaluation can be purchased below for only $5.95 (note, this is free for subscribed members):
Purchase the Leadership Evaluation Workbook (using the Free Truby Achievements Leadership Assessment)
---
Additional Resources
Below are some resources that support this self-assessment.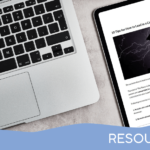 Are you an overwhelmed leader trying to take care of your team? We have been helping hundreds of leaders just like you. In our one-on-one meetings, we have distilled the essence of our suggestions into ten tips.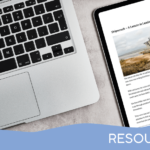 How can a story about a shipwreck lead to a lesson in leadership? Find out...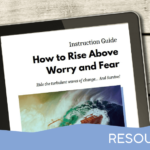 Instruction guide that explains clearly and calmly the 8 unseen, psychological forces that are affect you during periods of change. It exposes the unusual behavior that results. And, most importantly, it gives you a solution – a 3-step tool to manage all of this. (Not normally available to free members - available now as a way for us to help during these unusual, and stressful, times).