Business Leadership Training
Leadership Training that REALLY Makes a Difference in Your Business
Increase Retention – Eliminate People Problems – Make More Money!
No fluff. No theory. Just a COMPLETE curriculum of real-world, commonsense lessons tailored to manage your business challenges immediately.
Less Stress – More Time
Using Proven Efficiency Systems & Processes
Less Headaches
With new team dynamics that eliminate people problems
More Profit
With improved business processes
Struggling to grow or lead your business?
You're in the right place.
DOES ANY OF THIS SOUND FAMILIAR?
Running your business drains all of your time and energy.
Seems you can't get ahead. There's always another fire to put out… another problem to solve. There's never enough time. Never enough money. You take work home to try and keep up. But stress and worry follow you home, too, racking up countless sleepless nights.
Constantly dealing with people problems.
Retention may be an issue, but so is low performers, complainers, personality clashes, and lack of follow through… you didn't sign up for this! You can't live without your employees, yet it's hard to live with them, too. When you stop to think, you can't believe how much time is filled with people problems!
Ready to grow to the next level, but you're doing all the work or don't have the infrastructure or team to do so.
You want to grow your business to handle more capacity and bring in more income. But you seem to be the only one that works to make that happen.  Further, your workflow seems like it needs constant oversight. It doesn't flow smoothly.
Instead… imagine how it would feel to have
Peace of mind knowing your team doesn't need constant oversight.
More confidence when you assign tasks to your team.
Time to work ON your business, instead of IN your business.
Increased retention with employees enjoying high morale.
Smooth operations that almost function on their own.
Time-consuming people problems – GONE!
Improved productivity, efficiency, and continuous improvement.
Maximized profitability – finally getting the reward you deserve!
What if I said you could get these results, and more, WITHOUT going back to school, hiring an expensive business consultant?
Our Truby Achievements Leadership Training Is Your Solution.
For over 40 years, Bill Truby, M.A. MFT, CML, has helped business owners just like you. His unique commonsense leadership training has helped thousands of companies completely transform their business.
That's why this training is so spot-on in content and application. It's coming from someone who's done it. "There's no fluff in the stuff!" It's like a pilot with 40 years of experience teaching you how to fly the plane – a lot of practical, real-world experience embedded in the training!
Here are just a few success stories:
Print shop owner so distressed he wanted to sell… after Truby, he tripled sales, doubled profits, and didn't want to sell.
An engineering firm's turnover went down from 42% to 2% in just three months (and stayed there).
A hardware store doubled its profits in just one month (and stayed there).
Large environmental firm documented $1.5 million in benefits after one year, with $1M recurring.
A 266-bed hospital reduced turnover to half of the national average within 18 months.
A 55-million-dollar remediation project finished under budget, under schedule, and with zero litigation.
A hospitality client's sales increased 30% and profit increased 10% in just one year.
An engineering firm's write-offs dropped from $70k/year to less than $6k/year.
An environmental firm's EBIT increased from $1.16 M to $1.70 M in one year.
For most businesses, oversight of employees drops from 85-95% of their time to less than 5% of their time, giving them more time to work on the business.
Our training is not industry-specific; it is leadership-specific. Anyone who leads people and processes will be able to implement the teachings, tools and techniques.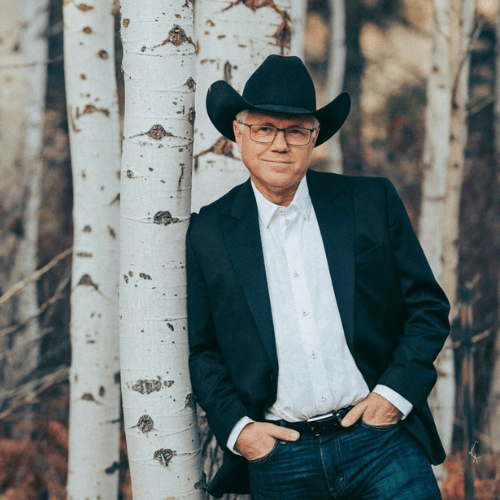 "Like an MBA, only 50x better"
"I learned more practical tools and methodologies from the Truby Management System than I did in my MBA program."
– Peter Townsend, Seasoned Owner of an Architectural Firm
Our commonsense leadership curriculum is a full-spectrum training system. It is delivered through an online membership providing 24-7 access to seven unique courses containing over 100 bite-sized tutorials. All training has real-world application and has been proven for over four-decades.
You'll become a confident business owner equipped with concrete business practices to efficiently and profitably run your business and lead your employees.
The flow of training looks like this: Transform managers into effective leaders and people into high-performing teams. Build an infrastructure of accountability and clear expectations. Conform your product or service into an irresistible value and create a motivational strategic plan. Develop efficiency and continuous improvement processes that maximize productivity and profitability.
What Makes Our Training So Successful?
It was designed for very busy individuals to be…
Instantly Actionable
Learn a new skill today, implement it today, see results immediately.
Sticky and Sustainable
Years after completion, our students REMEMBER and rave about teachings that still impact their daily leadership lives.
Highly Relevant
Every individual teaching is practical and addresses your real-world issues. It's based on commonsense and works!
Self-Paced, 24-7 Access
Complete the training within 12 months or, if you're ambitious, 12 days. It's up to you!
Bite-Sized
Every tutorial is short and easy to follow, with most trainings less than 15 minutes. Perfect for time-starved modern brains.
Chock Full of Tools
You'll love how many downloads, assessments, and practical tools we've curated for you.
"Know How to Successfully Run Your Business"
"I never went to business school and was always flying by the seat of my pants. I've been relatively successful but never confident in my role. After putting the TMS into place, my business is much more profitable, easier to run, and growing. But the most important thing for me is, I am now more confident. I know how to be a leader. And I know how to run my business!"
– Jeff, Hardware/Building Supply Owner
Take the first step in achieving your business goals.
Business Leadership Training
High-quality training videos. Powerful exercises. Support tools. And More.
Simple membership pricing. Accessible online 24/7 to learn at your own schedule and pace. Satisfaction guaranteed. Cancel anytime.

Custom-formulated learning path to guide your business transformation including:
Seven detailed courses, containing over 100 lessons, covering:
Hidden Power of Leadership
Masterful Communication
Secrets of the Leadership Mind
Essentials Leadership Skills
Team Leadership
Business/Project Management Success
Profit Making
Easy to follow checklist to track your learning path.
Certification to add to your title upon satisfactory completion of all courses: CML – Certified Master Leader.
Plus additional support tools and options to guarantee your success:
Bonus course, Teamwork NOW, that provides a quick immediate solution for troubled teams. If your team or business is in trouble, implement this first then complete 7-course curriculum.
Team leader options to track the training progress of employees or other leaders in your business.
Monthly interactive office hours to ask questions, clarify content, or seek implementation advice.
Bonus books, guides, and assessments to support your leadership journey.
Exclusive private offers to work with Bill Truby directly to fix immediate needs.
Is This Right For Your Business?
YES… As long as you are willing to put in the work to watch the videos, adjust your mindset, and make small but impactful changes to your business. It doesn't take a LOT of time, but it does take commitment.
NO… if you are looking for a quick fix and unwilling to dedicate time. Or if you are looking for someone else to step in and change things for you.
We have decades of proven success training at least 19,500 business owners and leaders across 55 different industry types including…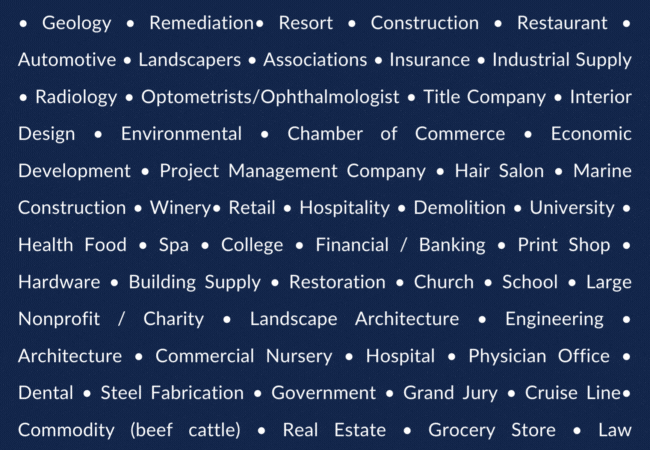 What Makes Our Approach Different?
It's in the secret of the "how".
Our trainings don't ask you to do a bunch of new and different things – instead, they show you how to simply do what you already do – DIFFERENTLY, and thereby get amazing results.
Why is this important? Because WHAT a business does is not as important as HOW it does business.
There can be multiple businesses in the same city that all do the same thing. They all lead people and processes to deliver a product or service to customers or clients. But some are more successful than others.
Why is that? We have consistently found the reason to be simpler than you may think.
It's HOW people and process is conducted, not WHAT is done. That's the "cure for the cause" – not just the symptom.
And that's why our leadership and management training works across all industries – it focuses on a leader leading people and process. Our Truby Management System, embedded in the leadership curriculum, is a "plug and play" solution to all businesses who use people and process to deliver their product or service. 
Let's chat for a moment about what makes our process work – every time!
A national environmental firm conducted an audit of the Truby training after one year. This is a summary paragraph from a senior project manager: "The users of Truby's leadership training system have documented over $1.5 million in benefits in one year (with $1.0 million recurring on an annual basis) from their services, including over $300,000 due to employee retention, $800,000 in increased EBIT, and the remainder coming from AR reduction and efficiency.  Other intangibles include client satisfaction, employee morale, organizational flexibility, downside management, and marketing. The process helps to foster long-term retention of employees, efficient systems, flexibility, and the ability to consistently grow."

Here is an example of the ROI from Truby's training in one of my facilities I was CEO in – a 266-bed hospital, Mercy Redding: Reduced Turnover from about national average, to about half of industry average within 18 months. Also increased employee satisfaction by 40%. Over 5 years my hospital went from a negative financial performance of losing money, to generating 30% of the health system's bottom line comprised of 48 hospitals.
Rick Barnett
Get instant access to all seven courses in the leadership curriculum by becoming a Truby Achievements Member.  Take as long as you need to complete the content.
* No contract required. Cancel anytime.
30-day money-back guarantee.
Must register for an account to purchase training.

Not Sure Yet? Learn More!
Watch our FREE leadership training to learn the importance of being a leader and the secret sauce behind our powerful leadership curriculum.
No need to wait – it's available to watch immediately upon sign-up.
Interested in Training for Teams or Larger Businesses?
For more than one person, we offer discounted pricing, many additional features, AND custom branded training sites for larger groups.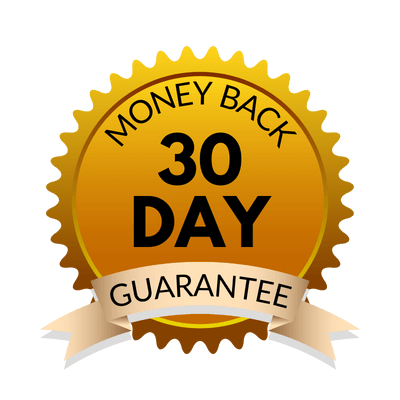 Still Hesitant? Don't Be.
We have so much confidence in our Leadership Training that we guarantee your 100% satisfaction. If within 30 days you don't believe this is the best training you've ever experienced as a business leader, we encourage you to contact us so we can promptly refund your tuition, no questions asked.
(8-minute curriculum overview video)
What Else Do You Need To Know?
How are you offering so much content for only $79/month?
Our mission is to get this Certified Commonsense Leadership Curriculum into the hands of every leader in America, so we've destroyed the obstacle of high prices.
For 40 years, Bill's normal consulting fees have been $5,000/day. By leveraging the economy of scale, and the convenience of online delivery, we can offer the Truby Leadership Training at less than $3/day.
How much time will this take me?
Our Truby Leadership Training teaches you everything you need to know to transform your business and become an excellent leader and manager at the same time. We will help you quickly transform your people into a high-performing team and eliminate all of your people problems. Then we move into organizing, mobilizing and optimizing your business. Throughout this process your ability to lead an ACCOUNTABLE team, operate with ease, grow your business, dramatically increase your productivity, and maximize your profit…all increase daily.
If you implement what you learn, it takes a 1 to 3 weeks to transform your team, about a month to organize your team and business, 2 to 4 months to mobilize your business with a strategic plan for growth, and 2 to 4 months to optimize it with efficiency systems and continuous improvement processes. (Click here to access a time calculator).
Though you will begin receiving benefits immediately, for a small to medium sized business it takes approximately 10 to 12 months to fully transform your business to become a growing, sustainable, smooth-flowing and profitable organization. After that, it's about continuous improvement – which we are here to help with.
How easy is the training to implement?
When you watch a tutorial, you're going to learn how to look at the topic from a new perspective. We'll show you how to implement the leaning based on that new perspective. And what you're going to find is that you are not doing a bunch of new and different things, you're simply doing what you already do differently – but with amazingly new results. 4 decades of proof give us the confidence to say, it WILL work for you too!
A member said, "I wanted to learn how to delegate. I watched the 10-minute training tutorial and I instantly knew what to do. I was able to implement it immediately and it worked!" – Jason
 Our process works from the inside out. It's not a program that you overlay onto your business. It's a new way to think, which automatically causes you to do things differently. We call it a mind shift. And that kind of change happens instantly, and is sustainable. You continue to "do" differently because you "think" differently.
What powers the Leadership Curriculum?
The concept of "people first" in training and operations fuels our training success. But the hardcore tool that powers the curriculum is The Truby Management System (TMS), the core of Truby's Leadership Training is what makes a business flourish. But what powers it? Leadership. A leader with a certain mindset and specific skillsets creates the astounding results and sustainable success. To be that kind of confident leader who can handle anything that you encounter, here are some of the skillsets you need…
Operational and business excellence
Empowering high-performing teamwork
Personal mastery confidence
Communication and interaction effectiveness
accountability calibration set points
Strategic growth initiatives
Low performance elimination
Incidentally, your Truby Achievement's Membership will teach you these skillsets, and much much more!
What happens after I become a Certified Master Leader?
You will receive a private invitation to continue your membership at a dramatically discounted rate. With that "alumni membership" you can keep accessing the training content. You'll be able to review what you've already learned using it as a refresher or library. You'll also be able to access any new materials developed, and interact with the Truby Community. Additionally, with your CML credential, you'll receive an invitation to step into higher learning for yourself or your business through an Inner Circle program.]
What is included in each Leadership Course?
There are over 100 lessons within the 7 core Leadership Courses. If you want to see our complete content, join us as a member for $79 per month. If you don't immediately find value in the content, we have a 30-day money back guarantee.
Co-founders of Truby Achievements, Inc.
Truby Achievements, Inc. is the culmination of Bill Truby's life work. Over 40 years of learning has brought this company to a seasoned maturity in how it brings success to leaders. Joann Truby's contribution began over 20 years ago and propelled the company into greater insights and abilities. Together, these co-founders lead a team of people who find immense pleasure in helping others be successful – in personal life, relationships, and business.
Bill brings the background of common-sense learning (being raised on a cattle ranch) a B.A. in Theology, M.A. in Psychology, been a practicing MFT (Marriage and Family Therapist) and nearly 30 years of real-world-experience business practice to the table. Joann brings a lifetime of being an athlete, having been a multi-year, national champion in artistic roller skating, then holding many roles in the fitness industry, including management, personal training, program development, and an instructor.
These multiple perspectives and backgrounds synergize to bring an amazingly simple, yet powerful tool that has been proven over and over to give stellar success. In short. We've done it. Multiple times. In real word situations. And our passion is to share these success principles with you.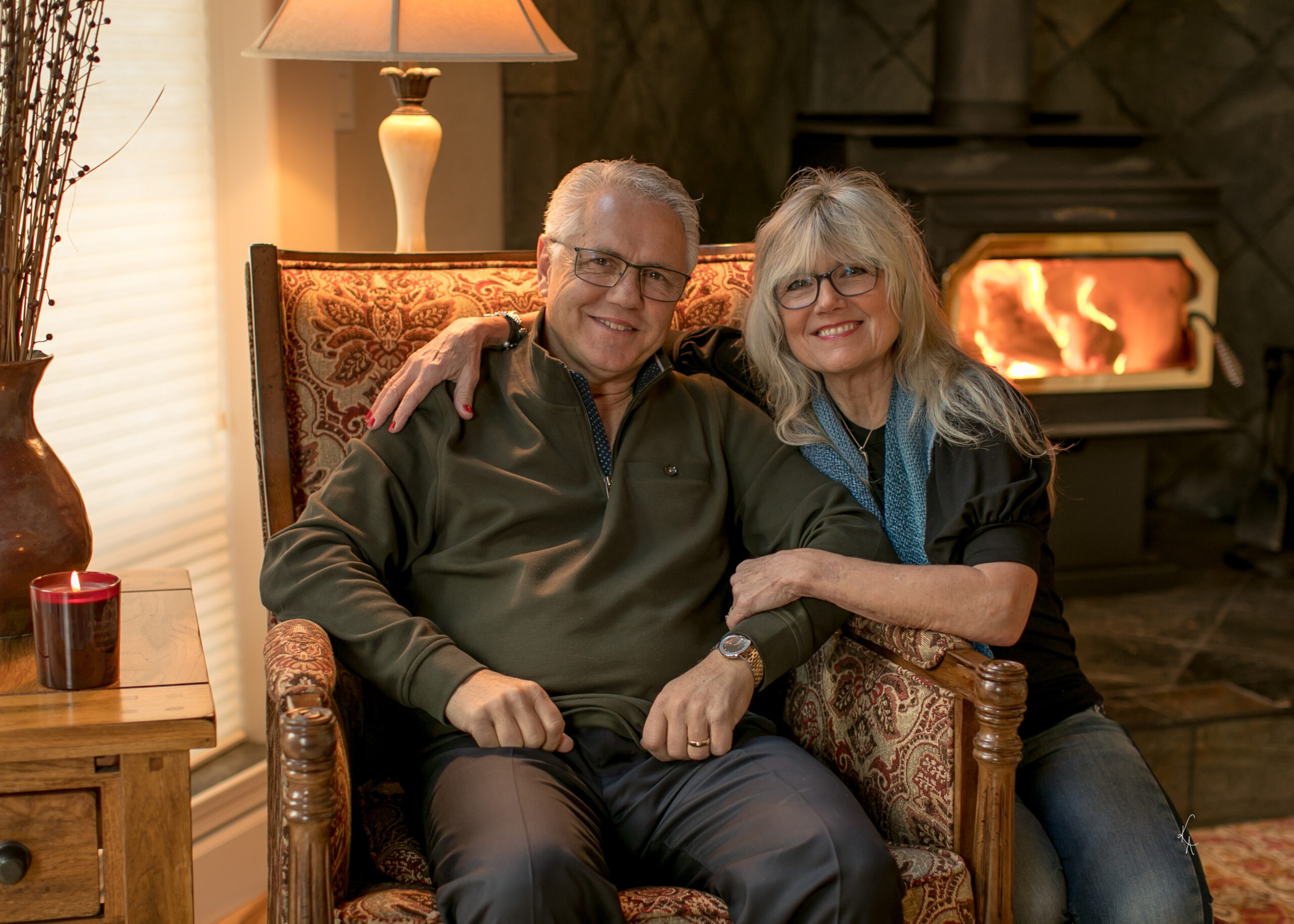 If you always do what you've always done…you'll always get what you've always gotten!
If you're still here, reading and thinking – maybe with your finger poised hesitantly over that big orange button – there's obviously something about this course that has your attention. You might be feeling cautiously hopeful and ready to take a chance or flat out terrified that this might be something else that you've tried, then failed at.  You aren't alone.
We've all hesitated over that buy button before – and usually the greater the potential for reward on the other side of the button, the more paralysis we experience. BUT THIS BUTTON COMES WITH NO RISK!!
The first course is free, with no obligation to continue. No credit card needed. No obligation. No pressure. 
Access to our full curriculum comes with a 30-day money-back guarantee.   
Business Leadership Training