Coffee Break with Bill (April 19)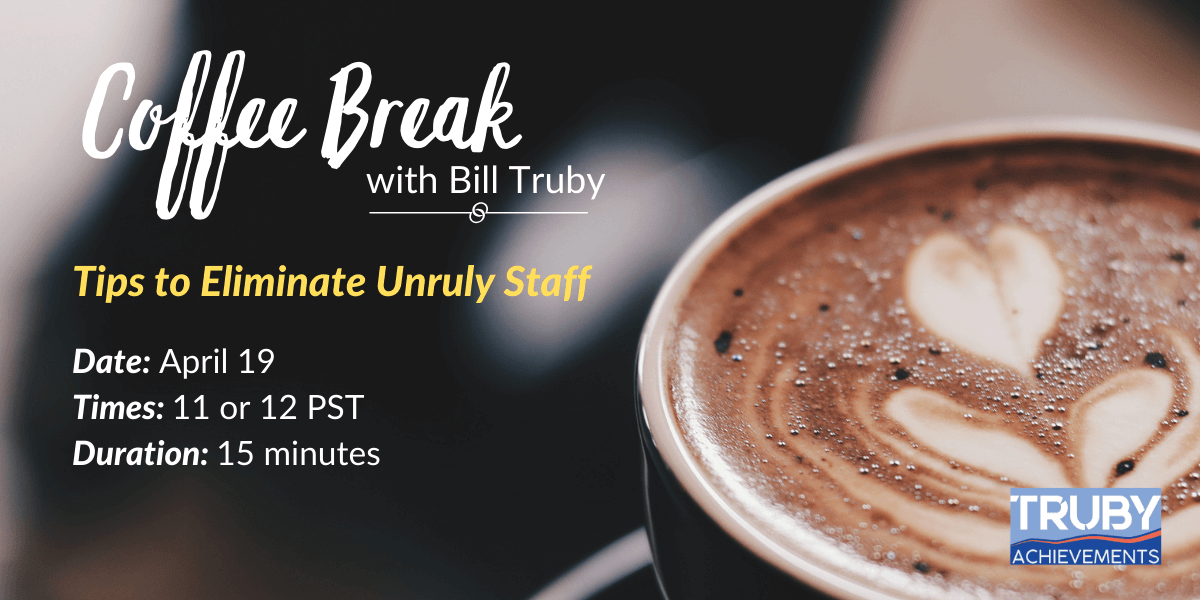 ---
Join Bill Truby, the Founder of Truby Achievements, for a Tip While You Sip!
We know you're busy so Bill will deliver fast and helpful tips in 15 minutes or less. And, we promise to start precisely on time!
Topic: Tips to Eliminate Unruly Staff
When: April 19 (please note the time zone).
Duration: 15 minutes or less
PAST EVENT – If you missed this, you can watch a recording of the Coffee Break at:
---
Tanya Quinn
COO, Truby Achievements