For decades, the world has focused on building better leaders. Why? Because "nothing trickles up." As goes the leaders, so goes the company. That fact is undeniable.
Most people don't realize the unintended consequences they create… by not understanding "the power in the chair" – The Leadership Chair.
This quick video (less than 10 minutes) motivates and inspires a person who is in a leadership role to understand the impact they have on others. And…quite frankly… it often stuns the viewer.
Understanding the hidden power in the leadership role helps you maximize your leadership potential, and prevent unintended negative consequences.
This is an example of one of 60+ tutorials available as part of our Membership.
Did this video change your perspective as a Leader?
We've heard this before from so many of our clients and members. Understanding your role as a Leader is a critical element of our trainings. But there is SO MUCH MORE. 
Do any of these describe you?
IN OVER YOUR HEAD: You were a great technician, clinician, or laborer; then got promoted. Now you need different skills to lead and manage people and process… and that's quite different from the day-to-day work you were used to.
LACK FULL CONFIDENCE: You are frustrated, stressed, and possibly a bit insecure…leading without the resources or support to tackle staff issues, and no place to turn to quickly for help.
DON'T KNOW HOW TO GROW YOUR TEAM OR BUSINESS: You NEED your business, division, or department to grow, and your team to be more engaged but you are stuck and frustrated trying to figure out where to begin.
We understand. We've been there AND solved these issues.
Imagine being a confident, respected leader, never having the fear of wondering what to do. In our Truby Trainings, we have tools that will handle ANY situation that comes up in your leadership role.  
Over the past 40 years, we've listened, and accumulated tools and teachings for ANY problem or challenge you may encounter in your leadership role. Truby Achievements members simply use the search box, look for their issue, and instantly find the help they need – a simple tool to implement easily with immediate results.
And now we want to share it ALL with you…
Introducing the Truby Achievements Membership Site
THE online source for building your leadership and interpersonal skills to build teams, grow your business, and have the "power to influence" – to create effective interactions and meaningful relationships.
The membership site features detailed training for the Truby Management System, the core system that our trainings are built around, PLUS more than 100 additional tutorials, resources, and tools to become a more confident, successful, and respected leader.
As a member, you'll have 24/7 access to an arsenal of tools to tackle any leadership need. It will become your secret weapon!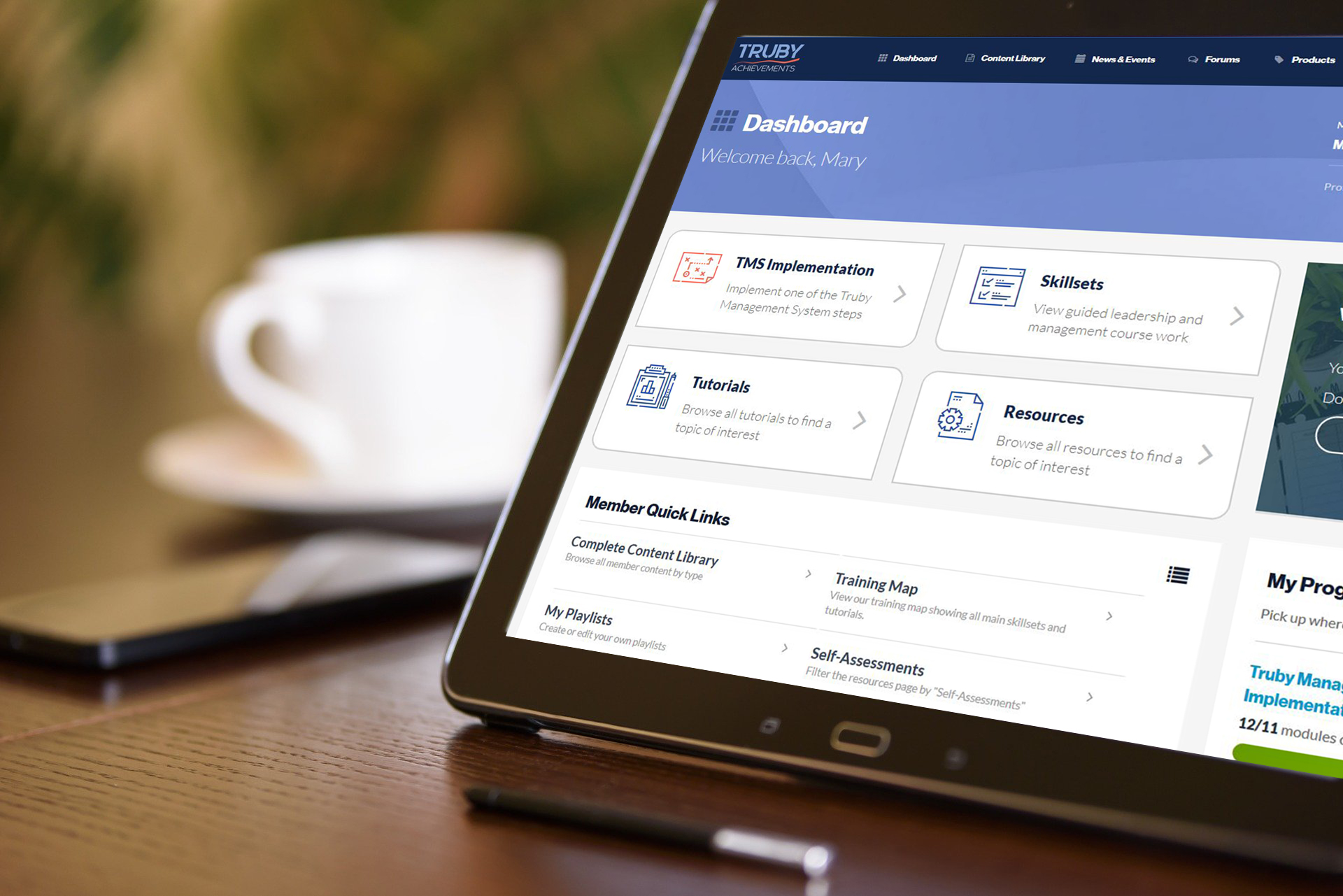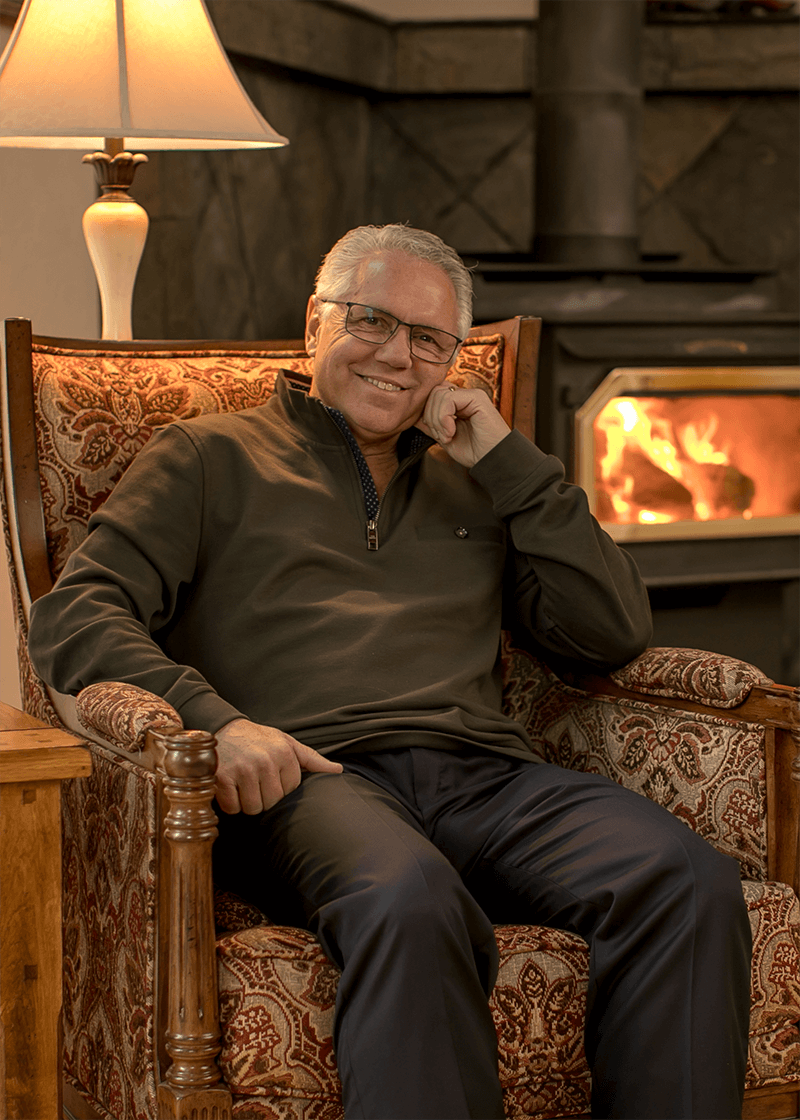 Meet Bill Truby, Our Training Expert
CEO and Founder of Truby Achievements
Bill Truby, M.A. MFCC, is a psychology and business-trained consultant, speaker, author, and educator whose focus is on improving the quality of human fulfillment and performance in organizations. His clients include architectural, engineering and related design profession firms; manufacturing companies, dental and medical offices, hospitals, wineries, insurance companies, schools, churches, health clubs; and various product, service, and sales organizations.
Bill's work includes consulting for goal setting, team building, strategic planning, management transition; and training in leadership, communications, sales, delegation, motivation, and other organizational skills. Truby Achievements has now taken their experience working one-on-one with businesses of all sizes and created an online version of their proven business system to help even more people.
Truby is a popular speaker and workshop leader for the American Society of Landscape Architects, the Professional Services Management Association, the American Society of Association Executives, the Society of Architectural Administrators, California Association of Hospital Admission Managers, and the American Institute of Architects.
He has worked extensively throughout the United States as well as Australia, Singapore, Thailand, and Hong Kong. Bill has a Master's Degree in Psychology and has been teaching personal, interpersonal, and organizational success strategies for the past 30 years.
What's Included in the $1.00 Trial?
Upon joining, you become a full member. Nothing is held back. You'll have immediate access to our complete library of leadership training and resources, but most importantly, you'll be able to watch our first and most foundational training – the Truby Management System Revealed that teaches you how to:
Maximize the power in the leadership role so your team members KNOW what to do next, and collectively accelerate success. The sense of responsibility for reaching business goals broadens beyond just you.
Implement our proven 8-step business system (Truby Management System) that analyzes, organizes, and energizes your business practices and team processes. Efficiency and smooth operations become a day-to-day reality.
Build a high-performing team of accountable people, each feeling the pride of ownership in their role and achievements. Your time needed to deal with "petty people problems" falls to practically zero.
After this foundational course, you'll jump straight into courses to improve your communication skills, your leadership skills, and your management skills. You'll learn how to implement each step of the Truby Management System for your team or business. Plus you'll have access to our complete library of additional courses, resources and tools, member-only discussions, and much more.
At the end of the 14-day period, you'll automatically be charged $49.95 per month for continued access to our content. However, you can cancel your subscription before the end of the 14-day trial and you'll only lose $1.00. There will be no additional charges when you cancel, then, or at any time going forward.
To become a member and start watching these courses immediately, purchase an Individual Leader Subscription now.