Personal Power Course – Starts January 9, 2024
Stop struggling with leadership issues.
Commonsense Leadership Training
The most powerful people-influencing skills you can find.
No fluff. No theory. Just a COMPLETE curriculum of real-world, commonsense lessons to improve how you lead, manage teams, and grow your business.
Perfect for…Motivated Individuals – Team Leaders – Business Owners – HR Professionals
Build high-performing teams
Run a profitable business
Become a Certified Master Leader
Businesses and teams deserve good leaders.
BUT…. here's the truth:
Most people haven't learned LEADERSHIP and MANAGEMENT skills.
Without effective training, they lack confidence and make wrong decisions.
Team performance, efficiency in workflow, and profitability aren't at their full potential!
Resulting Consequences: Teams have interpersonal problems, allow low performers, and nothing seems to go smoothly without constant oversight.
Impact on Personal Life: Leaders get drained of energy and personal time. They are swamped with petty people problems, constant oversight, and lack of smooth-running operations. Employees get to be paid and go home at night. But ill-equipped leaders and managers are up at night trying their best to figure things out.
It doesn't have to be that way.
With the RIGHT leadership training…

Individuals become respected, well-equipped, confident leaders who are easily promoted.

Business Owners get their life back, relax with easier operations, have less employee headaches, and receive better profits.

HR Professionals can offer quick, affordable, practical training that their staff actually want to use.
That's Where
Truby Achievements Leadership Training

Is Different.
Bill Truby, M.A. MFT, CML, has over four decades of helping thousands of people just like you.
He's learned so many commonsense solutions having grown up on a cattle ranch. That foundation, along with his spiritual background, psychology background, and over 4 decades of being immersed in propelling leaders, managers and businesses to great success – all equip him with the tools to help YOU become the hero in your world.
"I'll teach you how to unleash your leadership potential. You'll learn how to embrace the power of decisive action, implement a strategic vision, and perform with unwavering confidence." – Bill Truby
Bill's success comes from his unique "people first" approach to change management. His sequence of training is to change the leader, change the team, change the deliverable, then change the work processes – in that order.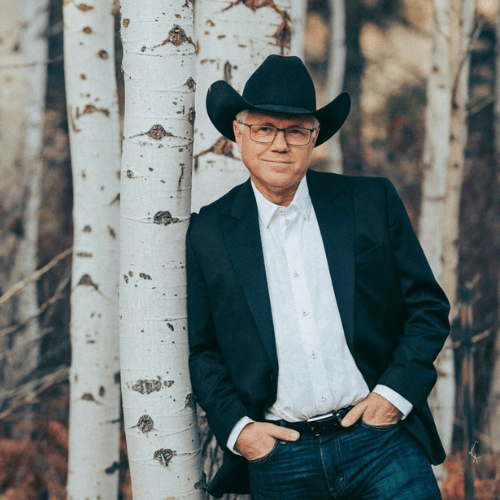 Bill Truby, M.A. MFT, CML
The Trail to Become a Confident and Skilled Leader
Here's how our training works:

Eliminate mental roadblocks that prevent successful leadership & communication.

Build essential leadership skills and a toolkit of proven techniques.

Create accountable, high-performing teams who grow your business.

Enjoy an easier, less-stressed life.
Our training works. Across all business types, sizes, and industries.
Executive Team Has More Than
Years of Combined Experience
I never went to business school and was always flying by the seat of my pants. I've been relatively successful but never confident in my role. After putting the TMS into place, my business is much more profitable, easier to run, and growing. But the most important thing for me is, I am now more confident. I know how to be a leader. And I know how to run my business!
Are You Ready to Get Started?
Our transformative training equips you with the skills and strategies to lead with confidence and steer your team or business towards success. Whether you are someone new to leadership, a business owner, or an HR/Training professional, get ready to gallop ahead of the competition and become a true leader in today's fast-paced business landscape.
Which application is right for you?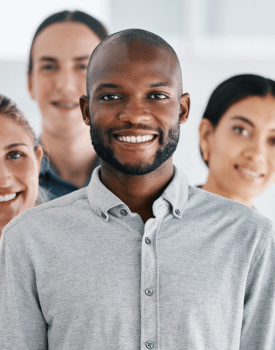 INDIVIDUAL or TEAM LEADER
Just promoted?  Never been trained?…or simply want to enhance your skills?
Read more about how our training can help you...
Truby's leadership training curriculum is the solution for someone who wants to fast-track their career, become more confident, or get training to always know what to do in any people or process issue. Whether you are a team leader, project manager, or simply want to grow your knowledge and skillsets, this training has a 4-decade track record of making people just like you be SUCCESSFUL!
Membership in Truby Achievements gives you affordable access to the entire curriculum of courses that teaches you how to perform the complex process of people management AND you'll learn how to implement all the necessary business practices to run a successful team, department or business.
Further, you can do this in small, bite-sized learning sessions, each designed to quickly equip you with a powerful skill. Take the skill of delegation, for instance. Watch a 9-minute tutorial, and you'll know exactly what to do.
Want more profit? Easier operations? Stop having to constantly oversee your staff?
Read more about how our training can help you...
The success of a business is only as good as the proficiency of its leaders. And most business owners haven't had the privilege of being trained in leadership, management and effective business practices.
Truby's commonsense leadership training curriculum solves that. And it does so by using our "secret sauce" that's been proven to be spot-on-successful for over four decades. "People first" is the secret.
The courses reveal how to have amazingly skilled leaders and managers, then you move into training that eliminates people problems while building high-performing accountable teams. After that, you are trained in the important business practices that create sustainability while maximizing productivity and profitability.
Small business owners can become a member and begin the training immediately. Larger business owners should schedule a call and discuss special features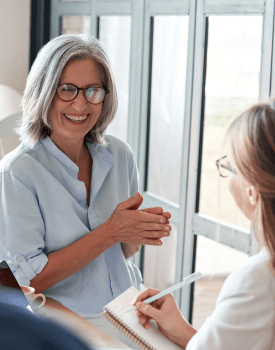 Need easy, affordable, trackable leadership training that doesn't take a lot of time?
Read more about how our training can help you...
HR and Training Professionals can be the heros of the company when they implement Truby's training system. The LMS portal available to larger companies is quick to set up, easy to use, and incredibly affordable.
The commonsense training videos are high-quality and don't take up a lot of time – the average being 15-minutes to watch and learn. Plus, our members report that the videos are engaging, resulting in people not seeing their training only as "…something HR wants us to do." Then, the practical benefit they receive from the skills and tools they gather for their day-to-day struggles will keep them coming back to the training portal. 
You can give assignments, track progress, and get detailed reports of usage. There are accountability features built in. Plus, this is not just about "learning," the training teaches the person how to implement the training in today's real-world environment, thus the training makes a bigger impact in the company than just the leader taking the courses. 
But the best reason to use Truby's training is because it is affordable, and  proven to be engaging, practical, immediately useful, and is seen as training the team members actually want.
Want a Sneak Peak of the Curriculum?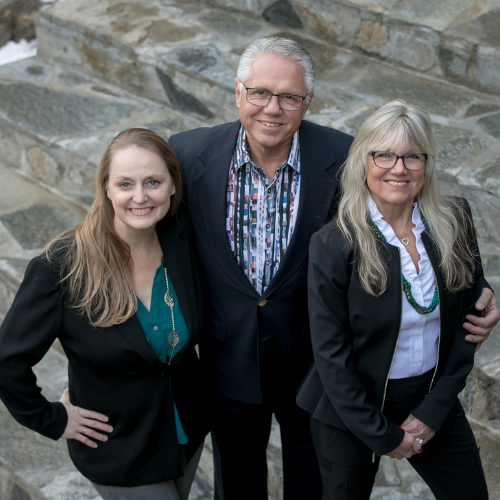 Tanya Quinn (COO), Bill Truby (President & CEO), and Joann Truby (VP)
Immediate Difference
The training will make an immediate difference in how you lead your team or business – even if you only watch the first free course. Every lesson in the entire curriculum produces immediate, measurable results.
Certified Master Leader Credential
Finish all seven courses, pass the quizzes at 80% or above, and you'll receive your Certified Master Leader (CML) credential. Proudly display this attractive certificate to show people you have done the work that equips you with knowledge and skills to be an effective leader. Trust in you, your credibility, and your dedication to effectiveness will be seen in your title as you use "CML" after your name.
Sustainable Training
When your learning is rooted in commonsense, you rarely have to relearn it. How many times did you have to relearn touching a hot stove or pan? How long did you keep pushing on a door after you saw the "pull" sign? When you learn something that evokes the response, "Awww, now THAT makes sense," it sticks! And that's why our training is not forgotten.
Easy and Affordable Access
Our curriculum is accessible through a monthly membership subscription. You can take as little or as much time as you need to complete the courses. If you aren't finding value, you can cancel at any time. No questions asked.
"What Bill Truby taught me has lasted for my entire career!"
David Theis
Audio/Video Systems Engineering Lead at Point One Electrical Systems
As an executive leader with over 20 years' experience in healthcare, I have been exposed to a variety of leadership and management systems, TMS is by far the most practical approach to becoming a better leader and person. The extensive library of short videos is loaded with real world leadership scenarios which are easily accessible on my mobile device, anytime, anywhere.
I truly found immense value in the content online especially the tutorials. Bill has an amazing way of telling stories that make the lesson really reach down inside my mind. I enjoyed every bit of wisdom….I truly appreciated the platform which made it very easy to track my progress and pick up where I left off each time I would log in.
Less than 2 years ago, I wanted to sell Napa Printing & Graphics. There were just too many frustrations, most of them employee-related… Through your training, which included communication skills and team building, the results were immediate. We learned how to communicate better, solve everyday problems in a more efficient and permanent manner… We became a team.
Do You Want This Kind of Change Also?
If you're ready to take your first step toward becoming a confident, respected leader – WATCH OUR FREE TRAINING.
If you have a large business and want to discuss an affordable option for your business – SCHEDULE A CALL.
If you are an HR or TRAINING Professional and want to take the headache out of training your leaders and manages – SCHEDULE A CALL.
Commonsense Leadership Training
Meet the Truby Executive Team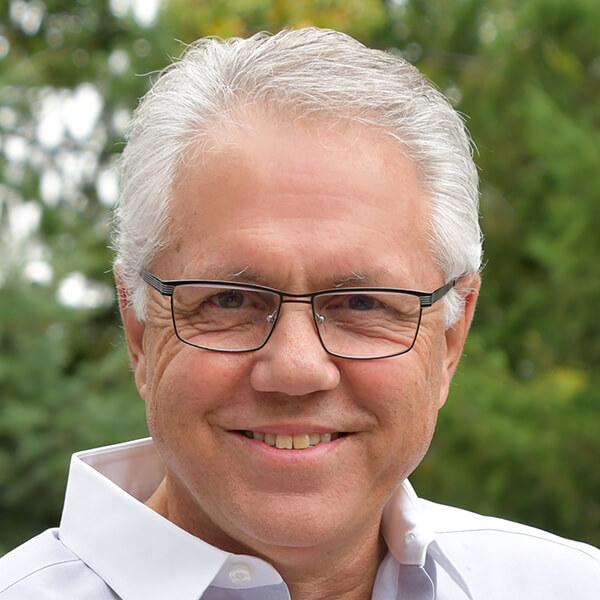 Bill Truby, M.A., MFT, CML is a psychology and business-trained consultant, speaker and author whose focus is on improving the quality of performance in individuals and organizations.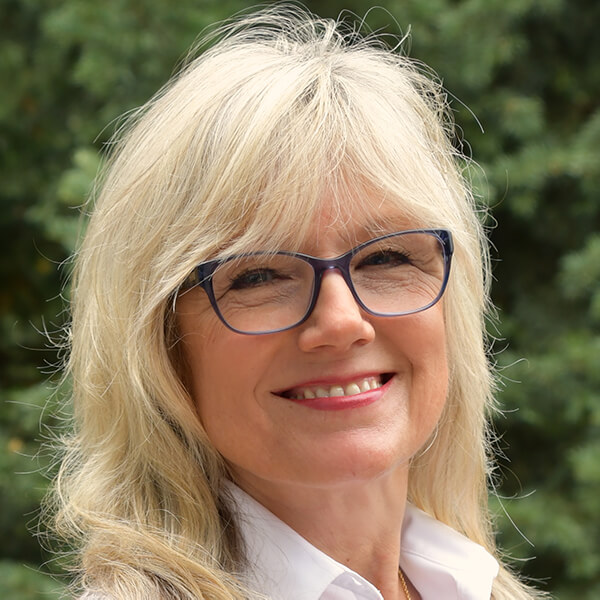 Joann Truby, CML is an experienced consultant, speaker, author, trainer, facilitator, and leadership coach.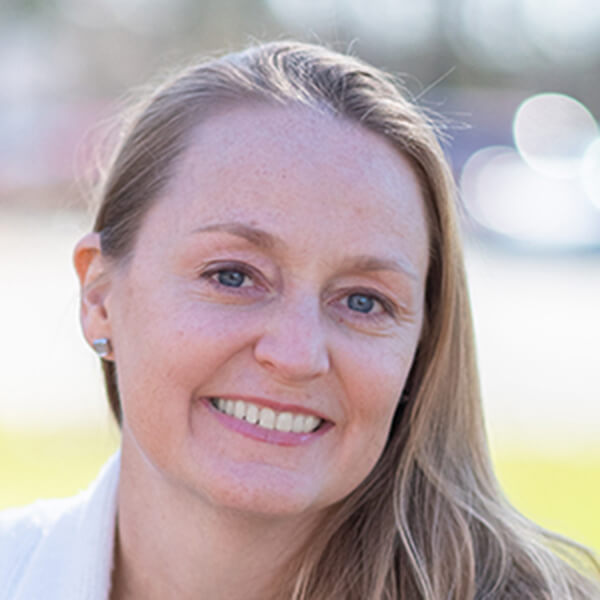 Tanya Quinn, PMP, CML, is an extremely talented and extensively experienced executive professional with years of service in corporate leadership and strategic planning.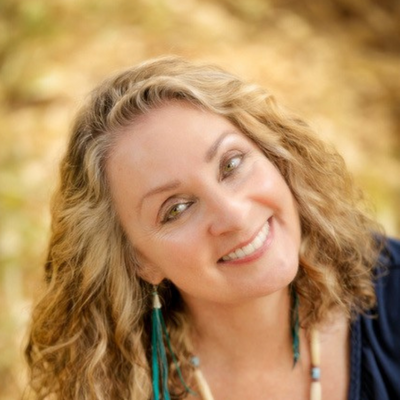 Lesa Michel, CML has been a successful marketing manager for high-tech companies, such as Hewlett-Packard and Agilent for over 29 years, as well as a successful small business owner.