Masterclass Creates Instant Leadership...
With the PROVEN Truby Management System
Quickest way to become a confident, respected leader AND build an accountable, high-performing team!
LEADERSHIP MASTERCLASS - Truby Management System (TMS) Revealed - Our Gift to You... Viewing Tips Below.

Truby Management System (TMS) Revealed Viewing Tips:
In this 65-minute masterclass, you'll learn:
Section 1 - Introduction - the Speed and Power of Mind Shift Learning: 0:00 – 4:46 (Duration – 4:46)
Section 2 - Our "Birth-given" Default Mindset verses the NEEDED Leadership Mindset: 4:47 – 22:40 (Duration – 17:53)
Section 3 - The Eight Steps in the TMS that Build Teams and Grows Businesses: 22:41 – 52:36 (Duration – 29:55)
Section 4 - Ancient Wisdom and Power within the Truby Management System: 52:37 – 58:36 (Duration – 5:59)
Section 5 - The Often-Unknown Power in the Leadership Role: 58:37 – 1:06:18 (Duration – 7:41)
These 65 minutes will change your life... and your business... for good!"
Not ready for the full video yet?
No problem! Enter your name and email below and we'll send you a link to watch it later. We'll also send you free tips on how you can maximize your viewing and learning experience. And remember...no obligation of any kind.
"I decided to watch a bit of TMS Revealed over breakfast. I figured I'd take a few minutes to watch the beginning.

It was so captivating and spot on, the hour training went by quickly. It was packed with just what I needed to be a better leader. Well worth the time!"
Are you frustrated - doing your best, but never been adequately trained in leadership?
Then you can relate to what leaders tell us all the time...
My time is eaten up by people problems and business frustrations. I'm working so hard, even taking work home all the time. Yet my superiors want even more.
It's all up to me! And, if truth be told, I don't have the confidence I need to know what to do.
And are you...
Tired of people not being accountable?
Tired of spending so much time managing others you sacrifice your time?
Tired of working so hard and making so little?
We understand. For the past 40 years we have
SOLVED THESE PROBLEMS!
The Truby Management System uses easy to learn, quick to implement, common sense principles, to solve every day problems. It's a proven system that's helped thousands of people. Implementing the teachings and tools is simple. Then they become a way of life.
TMS is not a program you learn...and then get back to work. Instead, it is a way to do what you already do...differently. That's why it doesn't take a lot of time. It is an approach with four decades of proven success, fueled by ancient wisdom, that shows you how to make simple, common sense adjustments in your leadership and management processes.
These "mind shifts" adjustments (quick ways to shift perspective and behavior) in you and your team members, create immediate positive results that are easily sustainable.
Some say "It's Magic!" - but it's not really...
The "magic" happens by implementing our management system, then learning leadership skillsets to maximize its success. The key indicators of your positive results include — reduced leadership time, increased morale and retention, team members work with relentless accountability, growth of your business, increased efficiency and greater profitability...all while enjoying a leadership and management confidence few people possess.
TMS is a Leadership & Management System that is Simple, Easy and Practical
---
Build Leaders and Managers
A precise management system leaders put into practice. Success starts at the top. No one can rise above the attitude, behavior and work ethics of the leadership. Change how you lead and manage...it changes the team AND the entire company.
Improve Operations
TMS works for an entire business, leading a department, or managing a small team. In all cases, this system propels your company into greater success - success you deserve.
Grow Business
Contains ancient wisdom, implemented in eight simple steps, proven to give quick results. When this system is used, profits increase, efficiency increases, morale increases, and it's all done with an ease never experienced before.
Ready to Start Using the Truby Management System?
Watch the TMS Revealed Video Now
(Or Sign Up to Receive a Reminder To Watch the Video at a Later Date)
Success Stories
Here's what the Truby Management System has done for some of our members...
"We recently commissioned a series of training videos and are rolling them out to our team. The videos are a very cost effective and convenient way to provide training to existing employees and new hires as they join the company. I'd highly recommend Truby Achievements training videos."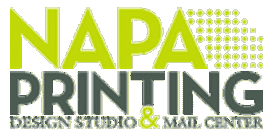 "Not more than two years ago, I wanted to sell Napa Printing & Graphics. There were just too many frustrations, most of them employee related... Through your training, which included communication skills and team building, the results were immediate. We learned how to communicate better, solve everyday problems in a more efficient and permanent manner... We became a team."

"If I am able to apply half of the knowledge that was presented in the course to my professional and person life; I will increase communication exponentially, double my production, and minimize confrontation. I would highly recommend this seminar to anyone, in any profession, at any level of responsibility. The course provides critical tools for managing a high performing team, while providing insight to manage your own personal life from a position of strength and control."
Common FAQs
We know, it sounds too good to be true. Here's what people often ask:
---
Will the Truby Management System work for my team/business?
Yes! At the core of any business is the "people factor." It doesn't matter what your product or service is, your people make your business successful...or not. From the quality of your deliverables, to the customer service toward your customers or clients - it all rests on how your people interact with each other, and with the public.
Now...who most influences your staff? It's your managers. The quality and effectiveness of management is directly proportional to the quality and effectiveness of your staff...which, of course, is directly proportional to the quality and effectiveness of your business.
So...managers need to learn how to manage. But they also need to know how to be leaders too. Management practices aren't enough.
Then, once your leaders and managers know how to lead and manage, your team needs to learn how to operate with the precision and outcomes of a high-performing team with relentless accountability.
All of this is true no matter if it's a team of five people planning a non-profit event, or a fortune 500 company trying to compete in a global economy. And, again, YES, the TMS will help because in both scenarios, the critical factor is "people and process." The Truby Management System addresses both of those in stellar fashion.
---
How does it work, exactly?
At the core of all behavior is how you think. Change the way you think, and it changes your attitude, and what you do. This is the core philosophy of the Truby Management System.

Though there are specific steps in the system, and "hard core" tools embedded, the power comes from perspective channeled into behavior.
For example, there is a significant difference - in effort, time it takes, initiative and motivation - if you "lead accountable people" compared to the old way of thinking, "hold people accountable." Shifting where the "accountability ownership" lies, changes a great deal.
When YOU hold people accountable, YOU are responsible for driving their accountability. When you lead accountable people, THEY own the accountability. That shift has had massive effect in companies during the past four decades.
And that's just one example. There is a multitude of teachings and tools that work exactly the same way - 1) Learn to think differently, 2) Learn a new way of "doing" based on that "thinking," then, 3) Practice the tools we give you that sync up with your new way of thinking and doing.
In short, TMS is a precise and proven management system powered by leadership skills.
---
Who are you guys?
We are the proverbial blind squirrel that was lucky enough to find the acorn. Really.... Read on, and we'll tell you what we mean. It all started with one of our co-founders, Bill Truby.
Bill had the strong teachings of practical, common sense ethics and behaviors that came from growing up on a cattle ranch. Along with his natural talents and cowboy wisdom, he received a BA in Theology, an MA in Psychology, then began leading, managing and growing businesses (his and others) for nearly 40 years.
Joann, his wife, business partner and co-founder, joined him in 1998, and brought to the table wisdom and skills in growing leadership. In her young years, she was a national champion in artistic roller skating, which taught her the discipline of hard work and achievement. Additionally, it taught her how to coach and build managers into effective and powerful leaders.
Now...about that squirrel? Through a variety of opportunities, Bill began to speak to and train leaders in some of the biggest companies in the world. Parallel to that trail, he was asked to help develop small businesses and teams. In both scenarios, Bill simply did what came natural to him. Using his common sense background and his formal education, he formulated systems, teachings and tools, that quite simply...worked.
Pondering the situation one day, Joann challenged him to measure the successes and break the practices into something that could be more easily articulated, and repeated. Voila - TMS was born.
The Truby Management System, then, is not something that was developed to create success. It was a "capturing" of the success that already existed. And now, because it has been revealed, you can do it too!
Ready to Start Using the Truby Management System?
Watch the TMS Revealed Video Now
(Or Sign Up to Receive a Reminder To Watch the Video at a Later Date)