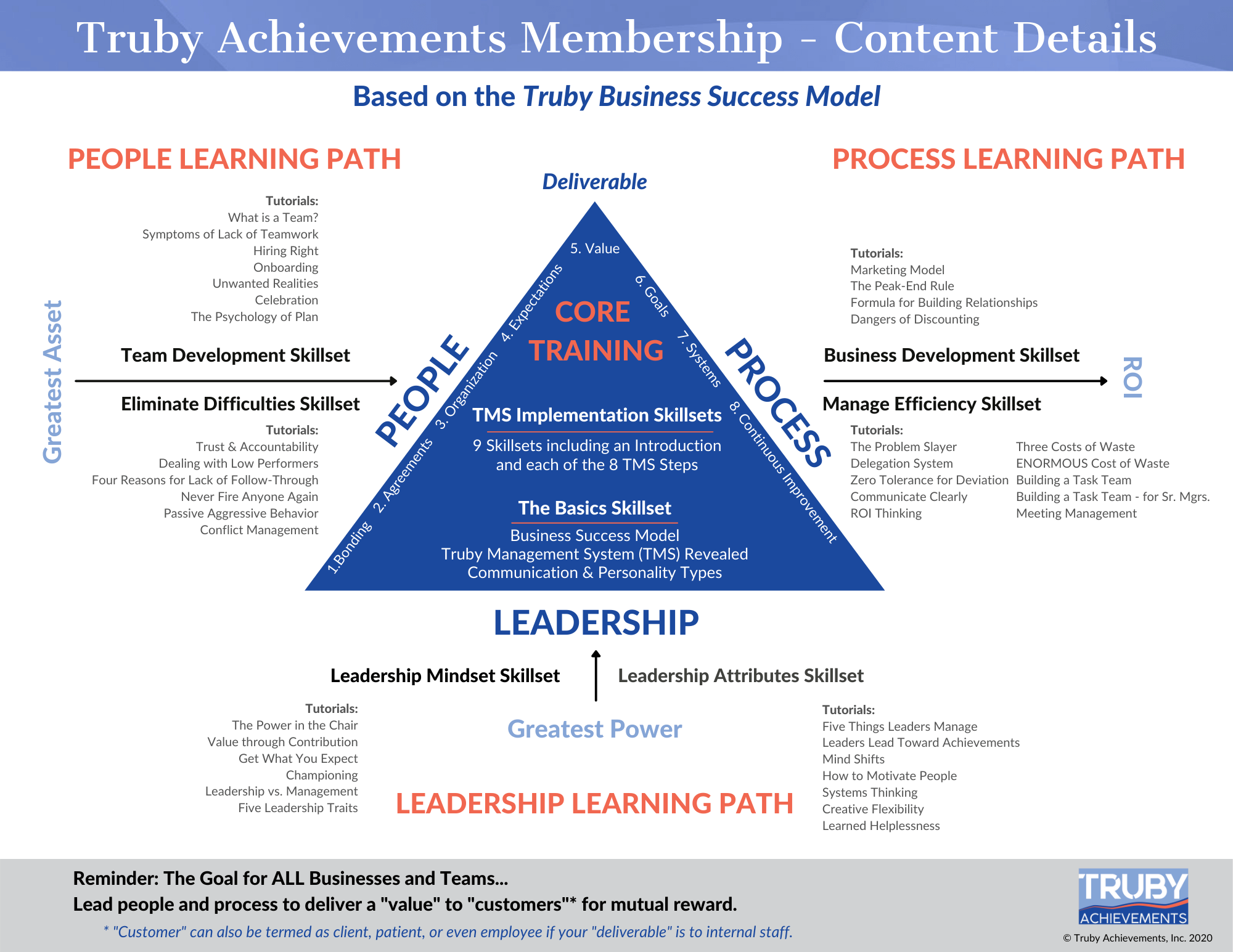 About the Truby Achievements Membership Content
Truby Achievements Membership includes access to over 100 high-quality training videos that are grouped into over 20 categories to guide your learning. PLUS countless resources to support the training. 
More information about each Skillset (a collection of related tutorials) and Tutorial (a video training on a specific topic) can be accessed by clicking on the names below.
To learn more about the Truby Achievement Business Success Model, the underlying structure for our membership site, watch our Free Info Session.
CORE TRAINING
Core training and concepts upon which everything at Truby Achievements is built.
LEADERSHIP LEARNING PATH
The path to confident, effective and motivational leadership skills and practices.
PEOPLE LEARNING PATH
Follow the learning path of skills and teachings that empowers the most valuable asset of any business – the people.
PROCESS LEARNING PATH
The path of learning that ensures efficiency, productivity and profitability.
ADDITIONAL CONTENT
More content to support your leadership growth.
Interested in Learning More about the Truby Achievements Membership?