New Resource Guide – Free Leadership Resources from Truby Achievements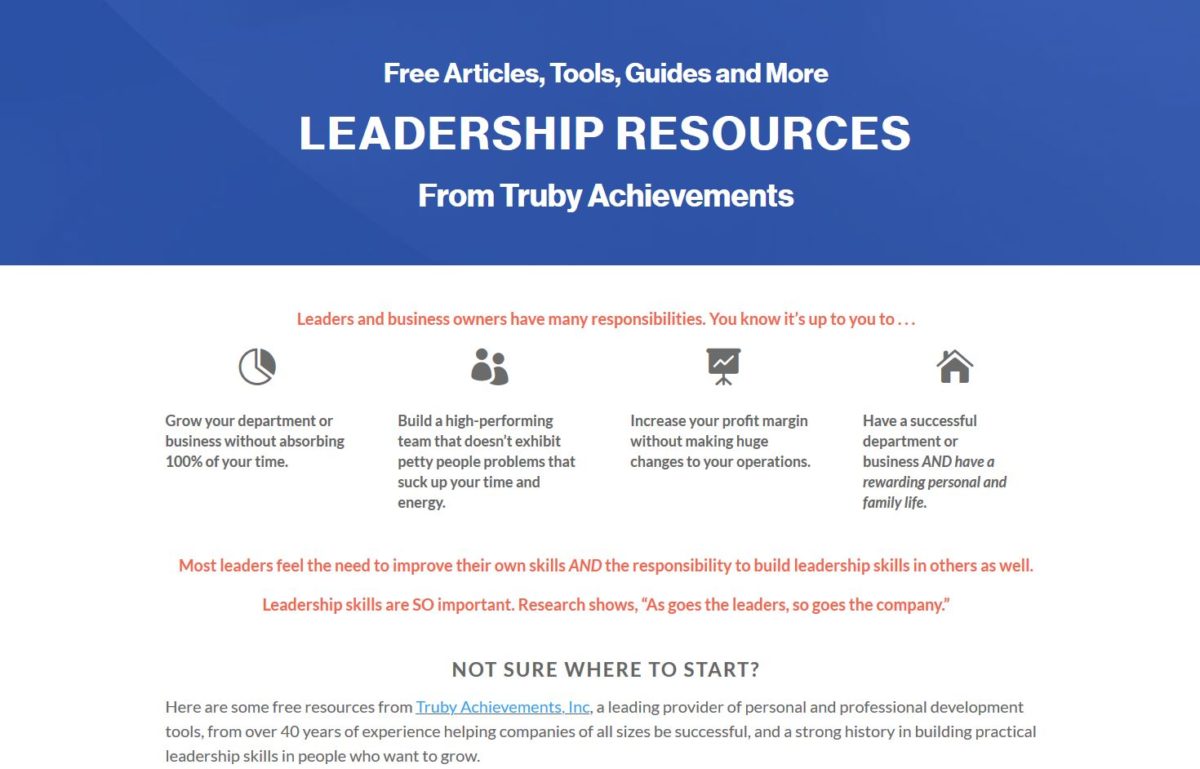 ---
Want to improve your leadership skills but not sure where to start?
We've compiled a list of our top FREE leadership resources to help….
Start here to review some of our top leadership articles, assessments to evaluate your effectiveness, tools to improve your efforts, eBooks to provide additional guidance, and training to maximize your growth.
How can we help you today?
View the Free Leadership Resources from Truby Achievements
---
Tanya Quinn
COO, Truby Achievements