New Tool – Leadership Evaluation Workbook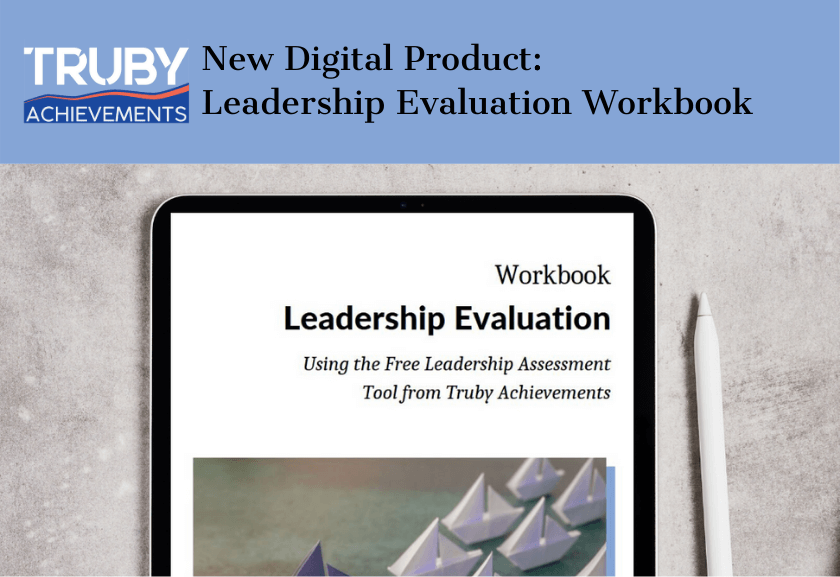 ---
The free Leadership Assessment is one of the most popular free tools on the Truby Achievements website. This leadership assessment tool measures your effectiveness at being a leader.
However, if YOU take it, the results might be skewed by your biases. One of the most useful ways to use this assessment is to take it yourself, as the leader, then have others take the assessment answering the questions based on how they view you. Comparing the two results is, quite often, very interesting and can help you improve your leadership effectiveness.
A workbook with instructions and worksheets for using this assessment with your team as a Leadership Evaluation has just been added to our digital products for purchase for only $5.95 (note, this is free for subscribed members).
Curious? Learn more…
Read a recent article about the 7 Key Leadership Skills
Take the Free Leadership Assessment
Purchase the Leadership Evaluation Workbook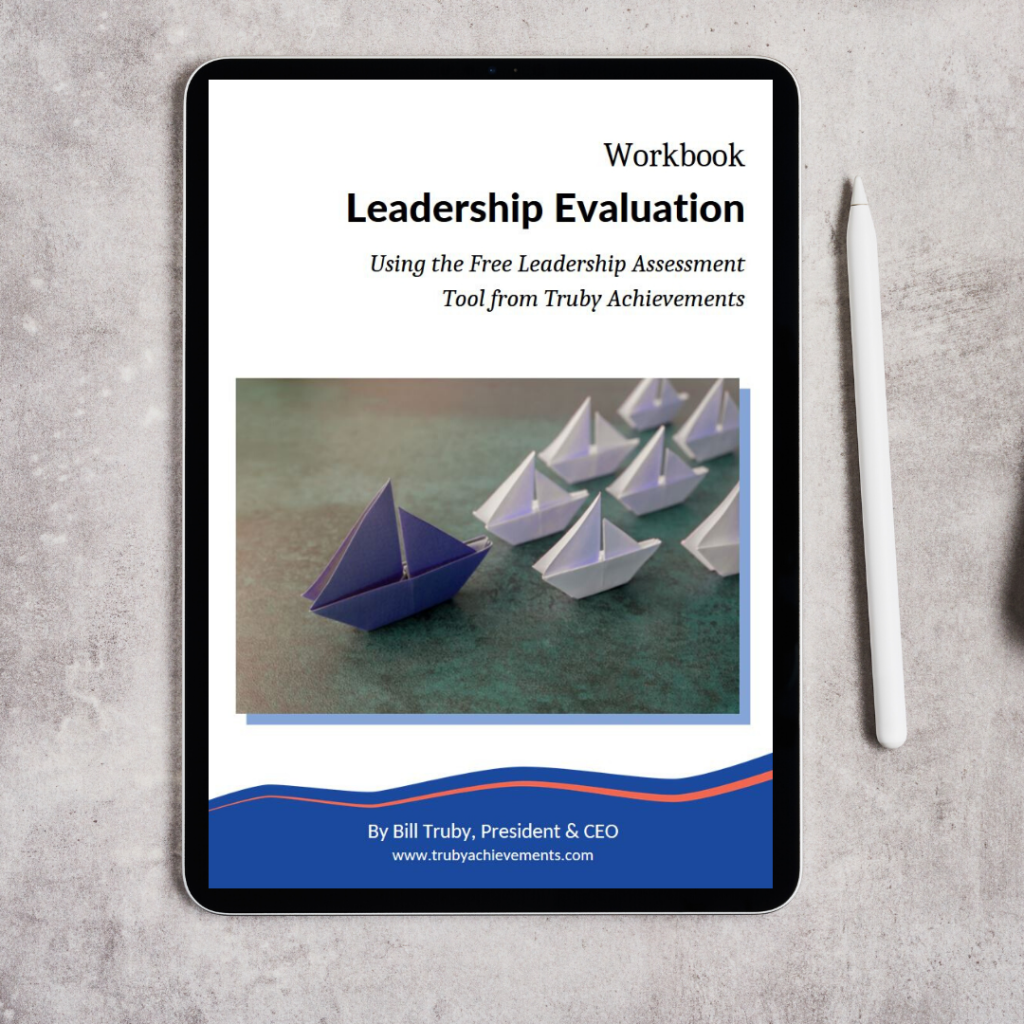 ---
Tanya Quinn
COO, Truby Achievements