New Free Resource – Delegation Flow Chart for Successful Delegation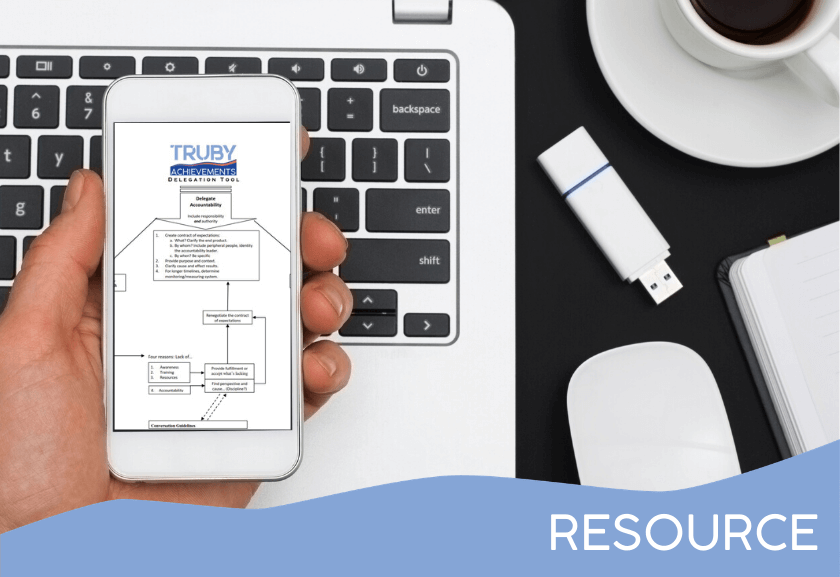 ---
I suppose you are like every leader we've worked with, hesitant to delegate.
Here's what they say. Let's see if you can relate:⠀⠀⠀⠀⠀⠀⠀⠀⠀
1. It's easier to just do it myself.⠀⠀⠀⠀⠀⠀⠀⠀⠀
2. It takes more time to delegate than to just do it.⠀⠀⠀⠀⠀⠀⠀⠀⠀
3. MOST of the time people don't follow through anyway – or do it in a way that has to be redone!
As a result, these leaders (you, too?) end up working harder than they should because it all comes down to them! They don't delegate…or they don't know how to delegate to ensure success.
Good news! We've fixed the problem. Really…. We have!!
Thousands of leaders in the past few decades have used our Delegation Flow Chart to create effective delegation – in minutes. This tool covers EVERY eventuality in the delegating process and ensures success – always! I know.
That sounds too good to be true. But the fact is, this tool works! And you can prove it yourself… FREE.
Improve your delegation immediately by downloading the free flow chart right now.
(If you are already a member of the Truby Achievements, this is a resource in your Content Library).
---
Tanya Quinn
COO, Truby Achievements