Live Leadership Training: How to Fix a Struggling Team (by conducting a "Defrag / Reboot Meeting")
---
An exclusive event for Midwest GeoSciences Group guests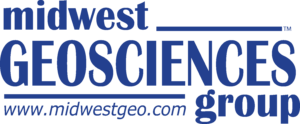 Join Truby Achievements and Midwest GeoSciences Group in January for an exclusive webinar and discussion to jump start your new year by learning how to conduct a very powerful, yet simple, "Defrag / Reboot Meeting".
Date: Tuesday, January 26, 2021 at 1 pm CST
Hosted By: Dan Kelleher, Midwest GeoSciences Group
Presented By: Bill & Joann Truby, founders of Truby Achievements, Inc.
Duration: 60 minutes
---
LIVE TRAINING DESCRIPTION
Let's face it… 2020 was ROUGH…
Your team's world turned upside down, and you can't even tell them when things will get better… back to "normal." Heck, you can't even say what "normal" might be.
If you are working remotely, you may have become disconnected from your team. You work hard to lead them but aren't sure it's enough.
While your team struggles with changes to their work environment they ALSO have had to deal with extreme stress and worries about their own health and well-being.
All this uncertainty, anxiety, and stress wreaks havoc on a team. But we can fix it! We'll show you how to revive your team by conducting a "Defrag / Reboot Meeting"
---
Not a computer person? What does it mean to "Defrag / Reboot"?

If your computer doesn't act the way it should – running slow and not as effective as normal – it performs a Defrag and Reboot* task. Its a way to defragment faulty processes, unplug to drain the excess "junk," and re-power up to begin again. Afterward, though you have the SAME computer, it runs a LOT better.

In the "old days" we had to do this manually. Now it's all automated so we lost the ability to do it ourselves.
---
GOOD NEWS… THE SAME CONCEPT WORKS WHEN APPLIED TO YOUR TEAM!
Like magic, in just a short meeting, the team experiences a "Defrag / Reboot" process and IMMEDIATELY improves.
A "Defrag / Reboot Meeting" does this by:
Eliminating the anger, concerns, and other emotional "baggage" that has built up and fragmented your team. Revives your team and "reboots" them to minimize the possibility of the same concerns and worries getting carried over to 2021.
Realigning your team to achieve their goals and eliminating inefficiencies that have built up.
Powering your team up by creating a better sense of unity and strength to begin 2021.
Join us on January 26 to learn HOW to hold this simple yet powerful meeting (it also works for other circumstances).
---
---
* If you don't see a registration form embedded above, you can also register directly from the following link: https://trubyachievements.activehosted.com/f/23
---
Tanya Quinn
COO, Truby Achievements