Coffee Break with Bill (July 14)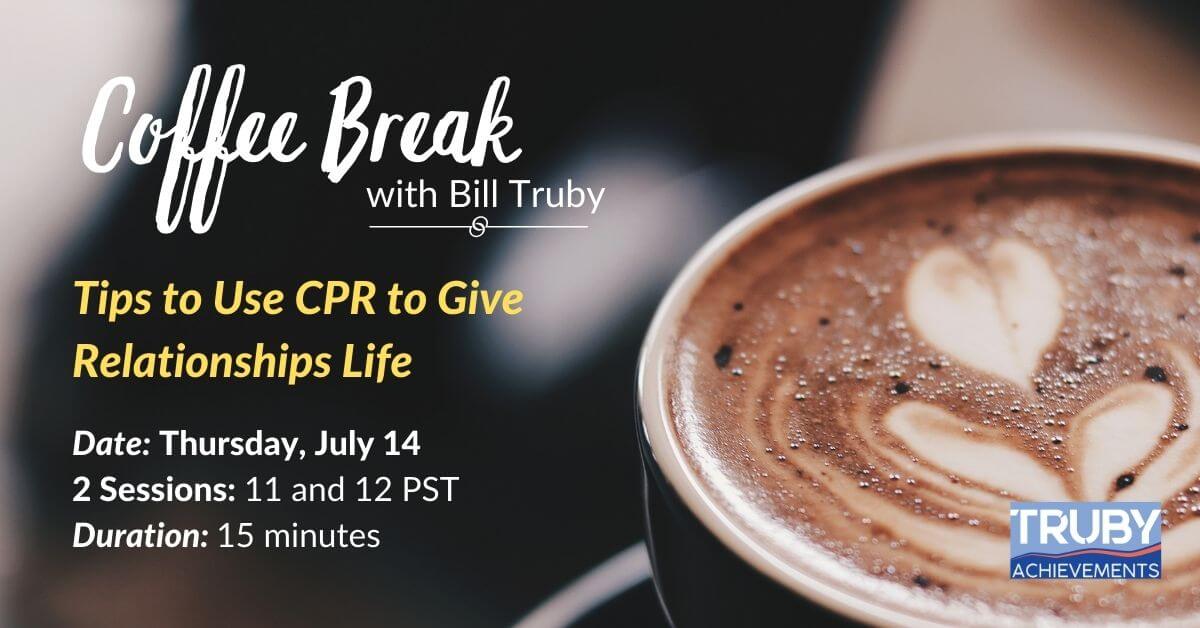 ---
Join Bill Truby, the Founder of Truby Achievements, for a Tip While You Sip!
Learn how to use CPR to give relationships life.
CPR in this case refers to Courtesy, Politeness and Respect. This easy-to-do interaction will not only keep relationships alive, but it can bring them back to life. Learn some simple tips to make this type of interaction an influential part of your communication.
We know you're busy so Bill will deliver fast and helpful tips in 15 minutes or less. And, we promise to start precisely on time!
Topic: Tips to Use CPA to Give Relationships a Life
When: Thursday, July 14, 2022
Two Sessions: 11 am PST and 12 pm PST (same content, two choices to attend)
Duration: 15 minutes or less
Registration Required (to receive the log-in details):
---
Tanya Quinn
COO, Truby Achievements