Business Training and Consulting
We come on-site to give you boots-on-the-ground support!
How can we help you?
Our training and consulting time with you is truly customized to your needs. We have been worked on-site to deliver all sorts of support. Below are just a few examples.
If you want personalized, customized, tailored work at your location – click the link to contact us. We'll use our vast experience, along with the tools and teachings in the Truby Management System, to give you the results you are looking for. After nearly 40 years of doing this… we don't know failure!
Click Here to Contact and Discuss
Training
Training in communication, team-building, stress management or making effective presentations: our onsite training is always motivational, even a bit entertaining – and always leaves the attendees with learning they can implement immediately.
Consulting
We work with any, or all, of your managers to give guidance and counsel on a variety of subjects we are intimately familiar with – because we've been there. How to grow your business, dealing with difficult people, creating effective information flow – are just a few examples.
Facilitation
Going to have a meeting, or conduct an off-site with a group of people who need a third-party to make it go smoothly? We're there. From the need to manage difficult interactions, to having an objective and engaging facilitator to get a better outcome – we can help.
Retreats
Want help designing the perfect get away? We've designed and conducted many retreats to give your team an experience they don't forget. They get a break, learn, have fun and return to work refreshed, and are, simply put, better people. Management teams especially benefit.
The Truby Achievements Team
Experts in Business Training and Consulting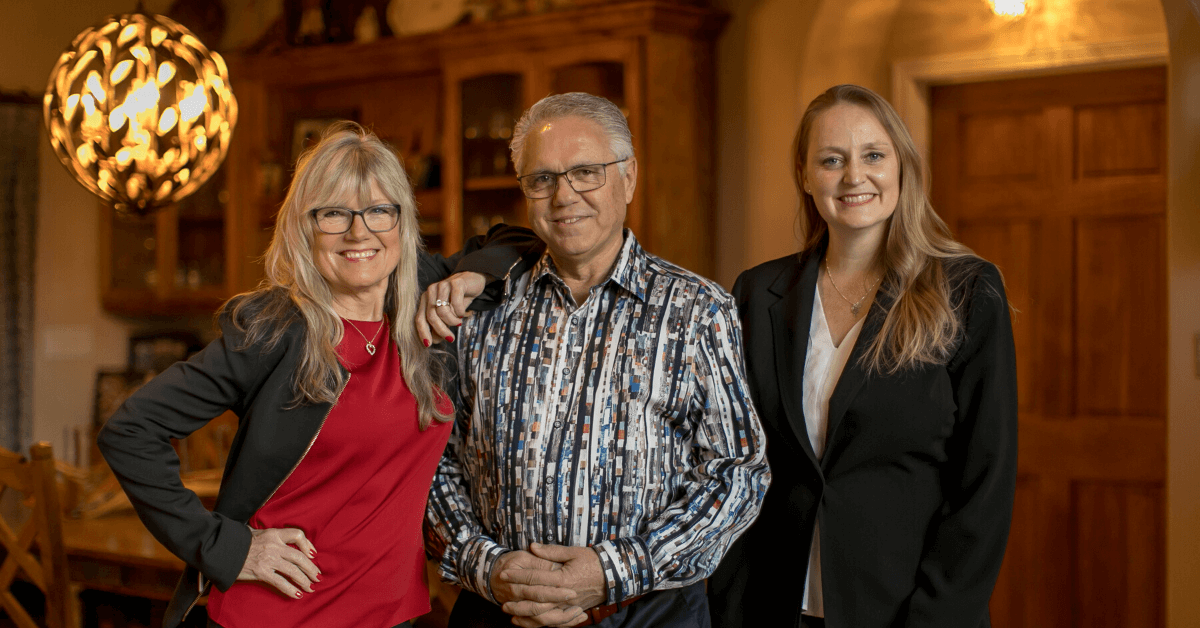 Joann Truby, Bill Truby, and Tanya Quinn
(Vice President, CEO and President, and COO)
Interest in learning more?